Maxis USERS EXCLUSIVE
Enjoy more saving + EXTRA RM12 bonus today!
Valid from 01 December 2020 until 31 December 2023
Shop. Get cash back. Get an extra RM12 sign up bonus when you spend at a REVO participating brand and retailers. That's on top of the cash back that you're already getting when you spend via REVO.
How does it work...
Limited to the first 1,000 new users to claim it. This bonus is only applicable for new REVO customers and only one sign up bonus per customer.
Details + T&C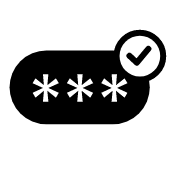 Sign up and enter the Maxis promo code in REVO.

Step 2
Spend at REVO's partner merchants.

Step 3
Your RM12 sign-up bonus cash back reward will be credited to your REVO account once your qualifying spend is confirmed!
Enjoy cash back with over 100+ brands at REVO
Shop and pay as usual with any available payment method offered by the merchant partners and enjoy up to 24% cash back.