Up to 5% cash back

Online
2. Cash back details
5% cash back for Food & Dining, Activities & Experiences, Tour & Sightseeing, Transport & Wifi, Attractions & Shows, Car Rentals, Hotel, Insurance and Klook Pass.
2% cash back for Special Activities and Gift Card
3. Certain exclusions apply
Cash back is available for purchases through the merchant's website and mobile app.
4. You must click on the blue "Shop online" floating button below to begin shopping.

---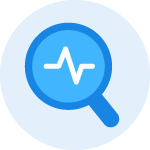 ---

About Klook
Founded in 2014, Klook is a world leading travel activities and services booking platform. Klook gives travelers a seamless way to discover and book popular attractions, tours, local transportation, best foods, and unique experiences around the world on its website and award-winning app.