Adidas
SPORTS, HOBBIES & FUN
Get 4.2% cash back

Online
2. Cash back details
4.2% for all products.
3. Certain exclusions apply
Purchase of Yeezy products are not eligible for cash back.
You must click through REVO before each order. If you make another order without clicking through REVO again, no cash back will be given for the following orders.
Cash back is only applicable for the merchant's desktop website or mobile website. Purchases through merchant's app are not eligible for cash back.
4. You must click on the blue "Shop online" floating button below to begin shopping.

---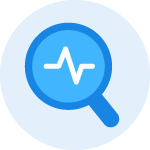 ---

About Adidas
Driven by a relentless pursuit of innovation and decades of sports science expertise, Adidas's mission is to be the best sports brand in the world, by designing, building and selling the best sports products worldwide, with the best service and experience.