Focus Point
FASHION & ACCESSORIES
Get up to 5.6% cash back

Online
2. Cash back details
Get up to 5.6% cash back for first-time purchase, 2.8% cash back for returning customers.
3. Certain exclusions apply
Cash back is only applicable for the merchant's desktop website or mobile website. Purchases through merchant's app are not eligible for cash back.

---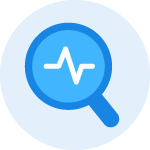 ---

About Focus Point
Focus Point is the largest optical retail chain store in Malaysia with more than 190 outlets nationwide, offering you a large range of fashionable and affordable eyewear to choose from.