CARiNG Pharmacy
HEALTH & BEAUTY
Up to 3.5% cash back

Online
3. Certain exclusions apply
Cash back is only applicable for merchant's desktop website and mobile website. Purchases through the merchant's app are not eligible for cash back.

---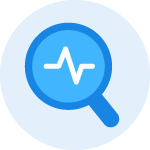 ---

About CARiNG Pharmacy
CARiNG Pharmacy is committed to providing the best healthcare options and services in Malaysia. With more than 120 stores throughout Malaysia, CARiNG Pharmacy provides 12 hours a day, 7 days a week full time pharmacist service with free counseling service, blood pressure checks and other health checks at a minimum fee.