Get 3.5% cash back

Online
2. Cash back details
3.5% for all products.
3. Certain exclusions apply
Cash back is available for purchases through the merchant's website and mobile app.
4. You must click on the blue "Shop online" floating button below to begin shopping.

---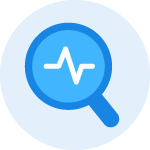 ---

About iHerb
Since 1996, the foundation and mission of iHerb has been to be the dominant health and wellness brand globally, and to provide a wide online selection of health and wellness products to individuals worldwide at a reasonable cost.