POPLOOK
FASHION & ACCESSORIES
Get 2.8% cash back

Online
2. Cash back details
2.8% for all products.
3. Certain exclusions apply
Cash back is only applicable for merchant's desktop website and mobile website. Purchases through the merchant's app are not eligible for cash back.
4. You must click on the blue "Shop online" floating button below to begin shopping.

---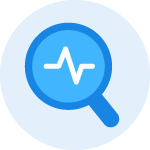 ---

About POPLOOK
POPLOOK is Malaysia's leading online store specializing in modest, specially designed and carefully manufactured Muslimah fashion that emphasises versatility in classic cuts while staying up-to-date with current trends.