POPLOOK
FASHION & ACCESSORIES
Get 2.8% cash back

Online
POPLOOK Deals
New Blooms Collection!
2. Cash back details
2.8% for all products.
3. Certain exclusions apply
Cash back is only applicable for merchant's desktop website and mobile website. Purchases through the merchant's app are not eligible for cash back.

---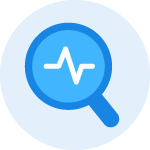 ---

About POPLOOK
POPLOOK is Malaysia's leading online store specializing in modest, specially designed and carefully manufactured Muslimah fashion that emphasises versatility in classic cuts while staying up-to-date with current trends.