Triumph
FASHION & ACCESSORIES
Get 7% cash back

Online
2. Cash back details
7% for all products.
3. Certain exclusions apply
Cash back is only applicable for desktop website and mobile website. Purchases through the app are not eligible for cash back.
4. You must click on the blue "Shop online" floating button below to begin shopping.

---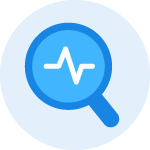 ---

About Triumph
Triumph International is a Swiss underwear manufacturer founded in 1886 in Heubach, Germany. In addition to the Triumph brand, the company produces and distributes the products under Sloggi and AMO's Style by Triumph.

Triumph International has been an industry leader, particularly in women's and sleepwear, since the 1960s.