JD Sports
SPORTS, HOBBIES & FUN
Up to 4.9% cash back

Online
JD Sports Deals
SALE - Up to 50% OFF.
2. Cash back details
4.9% cash back on full price items, 1.4% cash back on discounted price items.
3. Certain exclusions apply
Cash back is only applicable for the merchant's desktop website or mobile website. Purchases through merchant's app are not eligible for cash back.
4. You must click on the blue "Shop online" floating button below to begin shopping.

---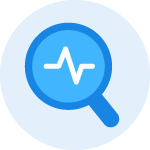 ---

About JD Sports
JD Sports Malaysia is a multi-channel specialist retailer & distributor that provides consumers with the latest products from recognised fashionable brands of sports and casual wear.