Amazin' Graze
FOOD & BEVERAGE
Up to 9.1% cash back

Online
Amazin' Graze Deals
Parents' Day Bundle | Love & Health Bundle for Mom & Dad
2. Cash back details
Get up to 9.1% cash back for first-time purchase, 5.6% cash back for returning customers.
3. Certain exclusions apply
Cash back is only applicable for the merchant's desktop website or mobile website. Purchases through the merchant's app are not eligible for cash back.
4. You must click on the blue "Shop online" floating button below to begin shopping.

---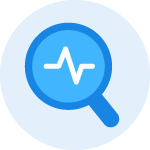 ---

About Amazin' Graze
Amazin' Graze is the purveyor of fun, yummy and healthy snacks and their mission is to nourish your bodies with wholesome food and change the way you snack.