Love, Bonito
FASHION & ACCESSORIES
Up to 7% cash back

Online
2. Cash back details
7% cash back for new customers.
1.4% cash back for existing customers.
3. Certain exclusions apply
Cash back is only applicable for merchant's desktop website and mobile website. Purchases through the merchant's app are not eligible for cash back.
4. You must click on the blue "Shop online" floating button below to begin shopping.

---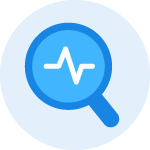 ---

About Love, Bonito
When we look good, we feel good. For women, dressing well is just a means to an end; fashion is a tool. The end goal is when we stand a little taller, speak a little louder, shine a little brighter. That's why Love, Bonito exists. We are here to help you find the clothes that let you be you - unabashed, uninhibited, undeniably, you.