Kenzo
FASHION & ACCESSORIES
Get 3.5% cash back

Online
2. Cash back details
3.5% for all products.
3. Certain exclusions apply
Cash back is only applicable for merchant's desktop website and mobile website. Purchases through the merchant's app are not eligible for cash back.
4. You must click on the blue "Shop online" floating button below to begin shopping.

---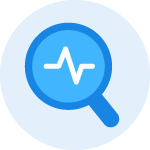 ---

About Kenzo
KENZO was founded by Japanese designer, Kenzo Takada in Paris in 1970. With its colorful prints and declaration of freedom, KENZO shook up the couture codes of the time by irreverently breaking the rules.