Charles & Keith
FASHION & ACCESSORIES
Get 4.9% cash back

Online
Charles & Keith Deals
New Charles & Keith x Disney Zootopia | Limited Edition
2. Cash back details
4.9% for all products.
3. Certain exclusions apply
Cash back is available for purchases through the merchant's website and mobile app.
4. You must click on the blue "Shop online" floating button below to begin shopping.

---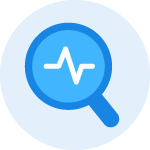 ---

About Charles & Keith
CHARLES & KEITH was founded with a vision to empower women around the world to express themselves freely through fashion. The brand pushes the boundaries of modern footwear and accessories by constantly reinventing fashion with its curated collections. Since its establishment in 1996, the brand has expanded its reach beyond brick-and-mortar stores by offering online shopping on its website CHARLESKEITH.COM. Its stylish and trend-focused designs are now available in Asia Pacific, the Middle East, Europe and the United States of America.