Get 3.5% cash back

Online
Youbeli Deals
8th Birthday Sale - Member Day Madness with up to 88% discount.
2. Cash back details
3.5% for all other products.
No cash back for topup or vouchers category
3. Certain exclusions apply
Cash back is available for purchases through the merchant's website and mobile app.
4. You must click on the blue "Shop online" floating button below to begin shopping.

---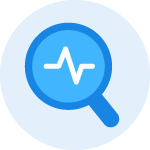 ---

About Youbeli
Youbeli is a premier multi-category online marketplace that gives you an incredible shopping experience, providing everything at your fingertips, essentially being a one stop shopping destination. With an extensive product selection, Youbeli is your online shopping paradise. Shop at ease and feel secure as product authenticity and quality is their number one importance.