Cotton On
FASHION & ACCESSORIES
Get up to 5.6% cash back

Online
2. Cash back details
5.6% cash back for first-time purchase, 2.8% cash back for returning customers.
3. Certain exclusions apply
Cash back is only applicable for merchant's desktop website and mobile website. Purchases through the merchant's app are not eligible for cash back.
4. You must click on the blue "Shop online" floating button below to begin shopping.

---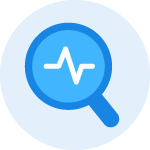 ---

About Cotton On
Cotton On, Australia's largest fashion value retailer, opened their first store in 1991. Fast forward to today, the Cotton On Group now runs 7 brands: Cotton On, Cotton On KIDS, Cotton On BODY, Rubi Shoes, Typo, Factorie and Supré.