Up to 6.3% cash back

Online
2. Cash back details
2.1% cash back for Mobile Phones.
2.1% cash back for Computer Perpherals.
2.1% cash back for Tablets.
2.1% cash back for Desktops.
2.1% cash back for Laptop Netbooks.
2.1% cash back for Home Audio.
2.1% cash back for External & Internal Storage.
6.3% cash back for Mobile Phone Accessories.
6.3% cash back for Interior Accessories.
6.3% cash back for Garden Supplies.
6.3% cash back for Clothing.
4.9% cash back for Other Categories (not including, books, travel services, virtual products like gift cards, coupons or any form of stored value usable)
3. Certain exclusions apply
Cash back is available for purchases through the merchant's website and mobile app.
4. You must click on the blue "Shop online" floating button below to begin shopping.

---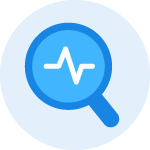 ---

About AliExpress
Launched in 2010, AliExpress is an online retail service made up of small businesses all over the world, that offer products to international online buyers.