Get 4.9% cash back

Online
2. Cash back details
4.9% for all products.
3. Certain exclusions apply
Cash back is available for purchases through the merchant's website and mobile app.
4. You must click on the blue "Shop online" floating button below to begin shopping.

---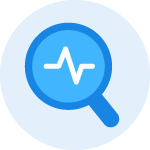 ---

About Alibaba
Alibaba is the leading platform for global wholesale trade serving millions of buyers and suppliers around the world. Through Alibaba, small businesses can sell their products to companies in other countries.