The Luxury Closet
FASHION & ACCESSORIES
Enjoy 7% upsized cash back (4.9% normal cash back) from 1 January - 31 December 2023.

Online

Cash back upsized to 7%
Start from 1 January to 31 December 2023
2. Certain exclusions apply
Cash back is only applicable for merchant's desktop website and mobile website. Purchases through the merchant's app are not eligible for cash back.

---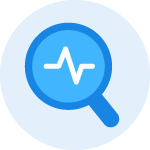 ---

About The Luxury Closet
The idea is simple, yet powerful. Pre-owned luxury bags, jewelry, watches, shoes & clothes are a great choice for everyone. The Luxury Closet makes the process of buying and selling authentic, pre-owned luxury items easy and secure!